Welcome to my website.
Thank you for looking at my paintings and ceramics.
Due to the current situation, I am now moving into selling more of my work online.
So as well as selling original paintings and prints, I am offering some of my ceramics for sale. Ceramics are hand made and therefore not uniform. In the case of individually named sheep, pigs and seals, they are gloriously unique. My Facebook and Instagram pages will show which ones are actually currently available, or you can contact me directly through here. You can still use this website to order and pay for your items, or you can deal with me directly via e mail.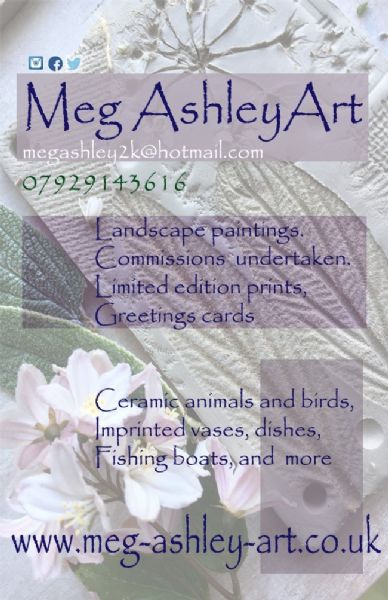 I love living in the Northeast of England, close to the sea and the North York Moors, I am privileged to have access to some of the most fantastic landscapes in the world. It is easy to be inspired by the rugged coastline; ever changing and magnificent in all weathers. The majestic moors never fail to lift spirits and provide a myriad palette of colour , texture and mood.
If you would like to commission a painting, please get in touch.





please 'like' for regular updates (and feel free to share)